10 AWESOME SOUNDTRACKS!
I know, I know, you don't want to be that geek with that song from that movie on your Ipod, but these soundtracks are pretty great.
10. Uptown Girls, It's such a cute movie and the songs are adoreable!

9. Dirty Dancing To be honest, my mother saw what I was blogging about and told me I HAD to put Dirty Dancing on my List.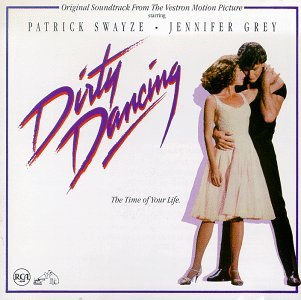 8. Nightmare Revisited Who wouldn't want to hear Marilyn Manson sing a song from one of the best movies ever?
7. Almost Alice Tim Burton? Again? Yep, Bitch knows good music when he hears it.
6. Repo! The Genetic Opera This movie is really fucked up. I love it.
5. Twilight: Breaking Dawn Part 1 Yes, it's Twilght, but it still has pretty freaking awesome tracks.
4. Jennifer's body THIS IS ONE OF MY FAVORITE MOVIES OF ALL TIME! I <3 Diablo Cody
3. Sex and the City <--What bored single girls watch on weekend.
2. Juno I love Love LOVE Kimya Dawson, she's awesome, end of story.
***DRUM ROLL***
IS IT REALLY THAT BIG OF A SURPRISE BUZZNET? IS IT REALLY?
1.The Rocky Horror Picture Show, I have the whole fucking soundtrack on my Ipod #FanGirlBALLIN
You'll
♥
Loading related posts from sailthru...